This Week at St. Paul Lutheran Church, Buchanan, MI
Sunday Services are at 9:30 AM. Study of God's Word is at 10:45.
St. Paul Lutheran Church, 212 W. Front St., Buchanan MI
Our theme for January 20, the 2nd Sunday after Ephiphany is "Married" and is based on the Old Testament Lesson from Isaiah 62.
Our Sunday Study of God's Word, a Survey of the Old Testament take place about 10:45 & Youth Confirmation instruction meets at 11:45.
We encourage support of both Lutherans for Life and the Pregnancy Care Center of Niles.
Our 8th Annual Father's Day Car Show wil be June 16. 2019.
Here are pictures of the 2016 show.
Pictures of our past Annual Father's Day Car Shows.
If you are out of town for a weekend we encourage you to worship at a church near you. You can check the LCMS site for churches and service times.
If you are visiting in the Buchanan area, we will welcome you at St. Paul. A time of fellowship and then Bible Study follows the service.
The Lutheran Hour is the world's longest-running Christian outreach radio program. It airs weekly on more than 1,400 stations. For more information, visit www.lhm.org or call 1-800-876-9880.
(The closest local broadcast of the Lutheran Hour is at 9:00 AM Sundays on WSJM 1400 AM.)
St. Paul Lutheran Church, 212 West Front Street, Buchanan, MI 49107 269-695-9061
Our Education Program includes:
Sunday Morning Time in God's Word - studies various topics and sections from Scripture. The study follows the service,beginning about 10:45 AM. A Survey of the Old Testament is our focus for the 2018-19 year.
Wednesday Morning Bible Study - usually meets on the 1st and 3rd Wednesday of the month at 10:15 AM. Their current study is the Book of the Acts of the Apostles.
Middle School Confirmation - is provided for students beginning in 6th grade. Classes are planned for 12:00 noon on Sundays. Contact the pastor for more information.
Classes usually meet in the Conference Room on the street end of the Friendship Hall.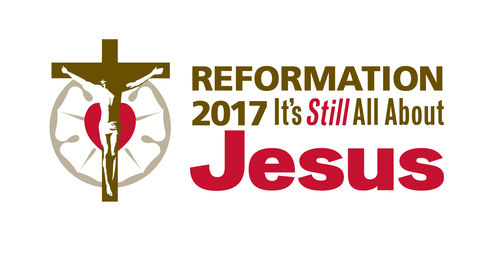 The important reminder in this year of celebration.
The study of the Book of Acts takes place from September through July. We usually meet in the Conference Room at 10:15 AM on the first and third Wednesdays of the month.