This Week at St. Paul Lutheran Church, Buchanan, MI
May your Thanksgiving be filled with thankfulness. November 26 is the Last Sunday of the Church Year with the usual 9:30 AM Worship time.
St. Paul Lutheran Church, 212 W. Front St., Buchanan MI
Our theme for November 26, The Last Sunday of the Church Year, is "The Last Enemy" based on 1 Corinthians 15.
We are thankful for all who contributed to and joined in our Thanksgiving Dinner on November 19.
Young Adult Volleyball is planned for 7:00 PM on Sunday, November 26. Let Pastor Barz know if another time works better for you.
Study of God's Word on Sunday morning takes place about 10:45 in the Friendship Hall Conference Room. We are concluding Part 3 of "A Man Named Martin: The Movement".
Advent begins on December 3rd. Wednesday evening Advent Suppers at 6:00 and Advent Services at 7:00 will begin on December 6. Our theme for this year is "A Child Born in Bethlehem". Advent Devotion books will be available beginning November 26.
We encourage support of both Lutherans for Life and the Pregnancy Care Center of Niles.
Our 7th Annual Father's Day Car Show will be June 17. 2018.
Here are pictures of the 2016 show.
Pictures of our past Annual Father's Day Car Shows.
If you are out of town for a weekend we encourage you to worship at a church near you. You can check the LCMS site for churches and service times.
If you are visiting in the Buchanan area, we will welcome you at St. Paul. A time of fellowship and then Bible Study follows the service.
The Lutheran Hour is the world's longest-running Christian outreach radio program. It airs weekly on more than 1,400 stations. For more information, visit www.lhm.org or call 1-800-876-9880.
(The closest local broadcast of the Lutheran Hour is at 9:00 AM Sundays on WSJM 1400 AM.)
St. Paul Lutheran Church, 212 West Front Street, Buchanan, MI 49107 269-695-9061
Our Education Program includes:
Sunday Morning Time in God's Word - will study various topics and sections from Scripture. The study follows the service, beginning about 10:45 AM. On September 10 we will start our Fall study as we continue the look at Martin Luther and the Reformation.
Wednesday Morning Bible Study - usuallly meets on the 1st and 3rd Wednesday of the month at 10:15 AM. They recently completed their study of the Gospel according to Saint John. The group wil meet again on September 6 when the study of the Book of the Acts of the Apostles will begin.
Middle School Confirmation - is provided for students beginning in 6th grade. Contact the pastor for information.
Classes usually meet in the Conference Room on the street end of the Friendship Hall.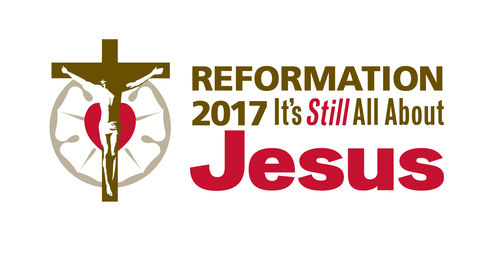 The important reminder in this year of celebration.
The study of the Book of Acts takes place from September through July. We usually meet in the Conference Room at 10:15 AM on the first and third Wednesdays of the month.